Milo and the Fire Engine Parade
Written by Pamela Jane
Illustrated by Meredith Johnson
Reviewed by Noah S. (age 9)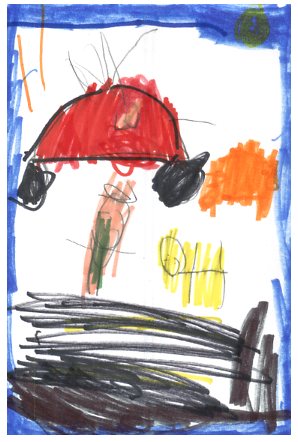 Milo and the Fire Engine Parade, written by Pamela Jane and illustrated by Meredith Johnson, is a happy, funny story about a boy named Milo and his dog named Wolf who is always getting into trouble. In the beginning, Milo, his sister Sam, and Wolf were sitting on the porch of their house. They were sad because they were grounded because Wolf got out and chased a neighbor's paperboy for the third time. They were not allowed to go to the Fire Engine Parade. As the story moved on, Milo climbed up to his tree house to see if he could see the parade, but instead, he spied on Wolf running out of the gate. In the end, Milo and Wolf have a fun day. Read the story to find out if Milo and Wolf get into trouble.
I liked this book so much that I did not want to put it down. I also wanted to read the other Milo books. My favorite character is Milo's dog named Wolf, but I don't like the trouble he gets into, like chasing the paperboy. Wolf reminds me of my dog licking me and I love my dog. When I was reading I felt happy because I kept wanting to turn the pages. Wolf gets into a lot of trouble and I wanted to see what would happen next. I thought the illustrations were amazing because they have lots of details, are colorful, and are funny. The picture of Milo's treehouse is my favorite one. The illustrator drew a tic-tac-toe, a man, and a sun on it.
If you like to read about dogs and fire trucks in books with really good illustrations, this book is for you. I hope you enjoy it as much as I do.