Nancy Drew and the Sleepover Sleuths
Written by Carolyn Keene
Illustrated by Nancy Pamintuan
Reviewed by Callie P. (age 8)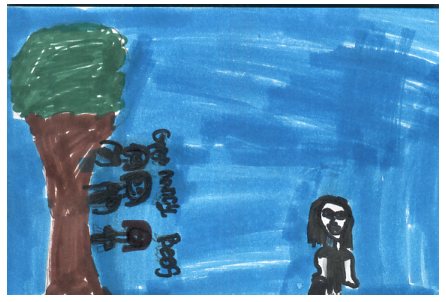 Nancy Drew and the Clue Crew Sleepover Sleuths written by Carolyn Keene and illustrated by Macky Pamintuan is a great mystery. In the beginning of the story, the Clue Crew is invited to their friend Deirdre's birthday party. The theme of the party is city girl dolls. City girl dolls are a series of dolls from cities around the USA. The girls have a lot of fun at the party. Deirdre tries to put her city girl doll on the windowsill but can't reach so her friend Trina helps out. In the morning, Nancy wakes up to someone tugging her arm. It's Deirdre and she's yelling, "My city girl doll, Hollywood Heather is gone!" One the Nancy's best friends and cousin, George, says, "That's funny when I went to the bathroom at 6:00, she was there." Nancy and the Clue Crew stay a little while after the sleepover to help her look for clues. Later that day, the Clue Crew goes to the pizza parlor to talk about the missing doll. They see Cassidy, Marcy's little sister who was at the sleepover, clinging onto her backpack. Cassidy had called Deirdre a "meanie" at the party so she is a suspect. Nancy comes up with a plan and tells the Clue Crew what she suspects. When Cassidy isn't looking, she sneaks up to her backpack and puts her hand in and feels something gooey. Cassidy sees and starts screaming, "Nancy Drew is stealing my bag!" She pulls out the gooey mess and it's the last piece of cake. Does the Clue Crew find Hollywood Heather? Read the book to find out.
I thought this book was really good. One reason why I liked it is that the descriptive pictures help you understand and enjoy the book more. For example in one chapter Cassidy's yelling, "Nancy Drew is stealing my bag!" You might think she's a little mad but the picture shows just how mad she is. She has an angry expression on her face and is pointing her finger way over her head at Nancy. In this book of the Clue Crew series, Nancy's character changes for the better. In this book she is not as serious and we get to know a little more about what she likes. For example she talks a lot about dolls in this book. Nancy tells her dad all about the City Girl Dolls. She is especially into the Hollywood Heather doll. Nancy says, "The most awesome City Girls doll is Hollywood Heather." I enjoyed learning more about her. My favorite part in the story is when the Clue Crew is spying on Nadine at the store after Hollywood Heather has gone missing. George jumps out from behind a tree and grabs the bag Nadine is carrying. They start having a tug-of-war fight over the bag and it rips and Hollywood Heather falls to the ground. They think they've got her but she had given New York Nikki a makeover to make her look like Hollywood Heather since she wanted her so badly. Those are the reasons why I really liked this book.
I recommend this book to people who love mysteries. I also recommend this book to readers from second to fourth graders. If you don't want something too long or too short, this book is for you. This book also teaches a lot about persistence. Even though some of their clues don't add up, they still keep trying to find Hollywood Heather. I hope you enjoy this book as much as I did.