If You Take a Mouse to the Movies
Written by Laura Numeroff
Illustrated by Felicia Bond
Reviewed by Sully H. Q. (age 5)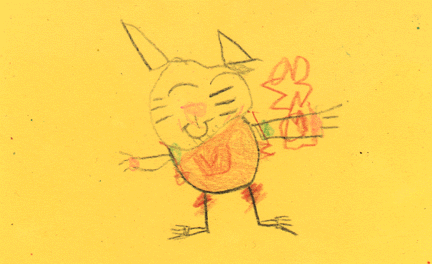 The book is about new, fun things, like a mouse asking for a snowball fight. I think taking a mouse to the movies is a lot of trouble, for example, the mouse asks for string and popcorn. The book taught me about learning new ideas everyday.
I love the pictures in the book because they are cute. The mouse is not scary. He is nice and has a Christmas ornament on his head. I especially liked two characters in the book, the little boy and the mouse. The mouse hangs all the boy's decorations on the tree. The book is funny because the mouse is silly. The book is nice and not fresh and everyone has good behavior.
My favorite part of the book was when the mouse made a fort out of ice blocks. He used carrots and sticks for a fence.
I read "If you give a Moose a Muffin" and a child would like that book too, but it is more complicated. I would also like to read "If you Give a Pig a Pancake" by the same author.
I think that five year olds, like me, would enjoy this book. A ten year old or teenager might even like it because it is so funny.
<i>(This review was dictated to an adult.)</i>