Charlotte's Web
Written by E.B. White
Illustrated by Garth Williams
Reviewed by Jeffrey B. (age 9)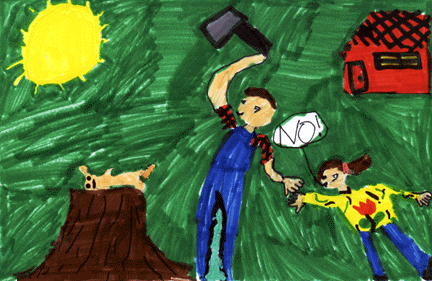 ?Mommy where is Daddy going?? ?Out to kill a pig Fern.? ?OUT TO KILL A PIG!!!?
Wilbur is a runt and a farmers daughter named Fern saves him for being killed for ham and bacon. When Wilbur was 5 weeks old Fern?s father made her sell Wilbur to her Uncle Homer Zukerman for $6.00. Wilbur was very lonely until he met Charlotte the spider. Charlotte has a plan to save his life. She writes words in her web to tell Zukerman that Wilbur is no ordinary pig. Does it work?
This is an excellent book because E.B. White describes and does not tell it. This book is an automatic page turner because it is interesting how the story develops and you want to know what will happen to Wilbur next.
I recommend this book to some one who likes reading sad books that end sad and happy, because I felt sad and happy when I read this book. I also recommend this book to some one who likes reading long chapter books.
If you like this book you also might want to read "Stuart Little" also by E.B. White.