Heidi Heckelbeck and the Cookie Contest
Written by Wanda Coven
Illustrated by Priscilla Burris
Reviewed by Nicholas M. (age 8)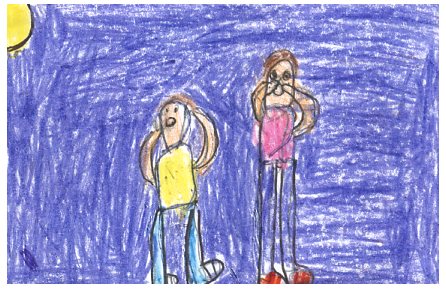 In Heidi Heckelbeck and the Cookie Contest, Heidi enters a cookie contest at her school, Brewster Elementary School. Heidi's cookies are chocolate chunk. Her friend, Lucy's cookies are sugar cookies. But, Melanie Maplethorpe , Heidi's mean classmate says "Ew" to Heidi's cookies, so she thinks her cookies are junk. Heidi really wants to win the contest, so she changes the name of the cookies to "Magical Chocolate Chunk Cookies." Then she changes the ingredients two times. Heidi still doesn't think her cookies will win, so she pulls out her Book of Spells from under her bed and finds a spell called "The Cookie Charm." Heidi gets the ingredients and pours them on top of the chocolate chunk cookies and chants the spell. Then she goes to bed. In the morning, on the day of the cookie contest, Heidi gets up and opens the tin of cookies and she says the spell worked. There is one thing odd about the cookies – they don't smell good at all. At the contest, the judges taste Heidi's cookies. Do you think the judges liked Heidi's cookies? Do you think she won the contest? Read the book to find out!
My favorite part of the book is when Heidi uses her Book of Spells on the cookies and they end up stinky in the morning. I like this part because I think it's funny. I think Heidi's brother Henry is funny because he said to Heidi and her dad, "You mean the dog poop cheese!" I think the funniest part in the story is when the mayor tastes Heidi's cookies at the contest and has to drink a whole jug of water because of the stinky cheese in the cookies.
I recommend this book to kids in grades 2 to 6 because I don't think it is hard to read at all. If you like funny books, you should read this book.