The Great Quarterback Switch
Written by Matt Christopher
Illustrated by Eric Nones
Reviewed by Anthony D. (age 9)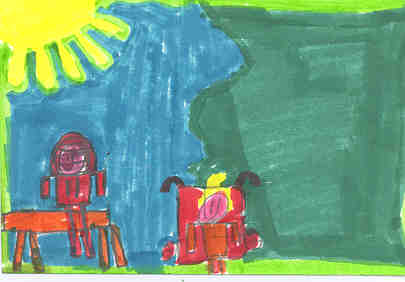 The Great Quarterback Switch is about two twins named Tom and Michael. Michael had always been a better athlete than Tom until the accident happened. Michael was riding his bike when a car hit him. So now he has to sit in his wheel chair on the sidelines and watch his brother taking over his position. After a game they go visit their neighbor Ollie Prutts. He told them if they wanted to try to do T.E.C they would have to hope and wish very hard. To find out what happens to Tom and Michael and to find out what T.E.C is you will have to read the book.
This is one of my favorite books because it is about football. It is a great story about two brothers trying to do something almost impossible. I also like it because it is by Matt Christopher. His stories always make you want to keep reading.
I recommend this book to people who like football. I also recommend it to people who like sport novels. People who enjoy books written by Matt Christopher will enjoy this book too.