The Witches
Written by Roald Dahl
Illustrated by Quentin Blake
Reviewed by Jake B. (age 8)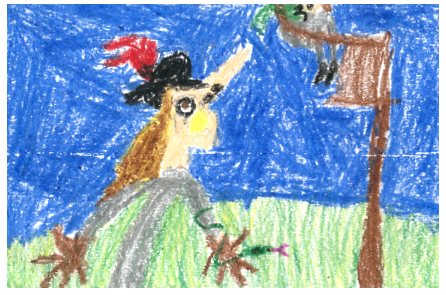 In The Witches a boy and his grandmother try to get rid of all the evil witches. Once one of the witches wanted him to come from his tree house. He didn't because he wasn't sure if it was a person or a witch. Then, he waited for a long time in the tree house until his grandmother said "It's time for supper". If you enjoyed this summary, why not go read the rest of this book to find out what happens next.
I think this book is interesting because, there is a lot of things to know about witches for example, they all have wigs, they also use there spit for ink because, there spit is blue. My favorite part of the book is when the witches all turned into mice because, then all the children in England would not turn into mice. The best character in this book is the narrator because, he defeats all the witches in the hotel.
I like this book because the story is scary and creepy and I enjoy books that make me shiver and make me surprised. I recommend this book to 3rd and 4th graders because this is an interesting and extraordinary book. Read this book and go on a adventure in The Witches.