Charlie and the Chocolate Factory
Written by Roald Dahl
Illustrated by Quintin Blake
Reviewed by Katherine H. (age 9)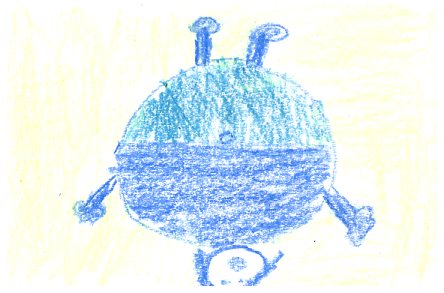 This is a story about a sweet little boy named Charlie. Then one day he read in the news that there was going to be five valuable golden tickets all over the world and if you found one then you will get a mind blowing tour of Willy Wonka's chocolate factory and win. Charlie really wanted one. Then one lucky day he found a five dollar bill on the ground and so he picked it up and ran to the closest candy store he could find. He bought a candy bar and opened the wrapper and in side there was… I can't tell you the rest but if you want to find out, read this great book.
I enjoyed reading this book because it is very interesting. It was mind blowing when Charlie walked into the chocolate factory. The drawings matched with the pictures in my head. Some of the drawings were funny. For example, when one of the kids tripped into chocolate which was hysterical. My favorite part was when Charlie was opening the chocolate bar that made me so excited for the next chapter.
I would recommend this book to kids that like adventure, because it is filled with it from the beginning to the end.There are many adventures on each page every time. You turn a page and wonder, what is going to happen next? I would also like to recommend this book to kids that like chocolate like me.