Ragweed
Written by Avi
Illustrated by Brian Floca
Reviewed by Andrew M. (age 8)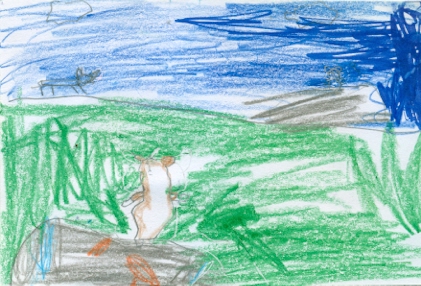 In this book Ragweed is a country mouse who travels to a city and meets two mice Clutch and Blinker. The cats of the city wants to ruin their fun. The cats attack the cheese squeeze club. So the mice make a new club. And Silversides wants to attack them again. Can Silversides attack the new club? Read the book to find out!
I think this book is awesome and others should read it. My favorite part is when Silversides was kicked out of her house because she can't get back in because she is not a good cat. I like this book because it reminds me of when I had a pet mouse, Hammy. His name was hammy because he loved ham. My favorite character was Clutch because she talks like a city mouse and it's funny. One thing she always says is, "Know what I'm sayin?!"
I think other kids should read this book because it is filled with action and drama. I think a kid who likes adventure would like this book. I think what might interest the reader is when all the mice try to defeat the cats!