Thank You Mr. Falker
Written by Patricia Polacco
Illustrated by Patricia Polacco
Reviewed by Sebastian E. (age 8) & Jack P. (age 7)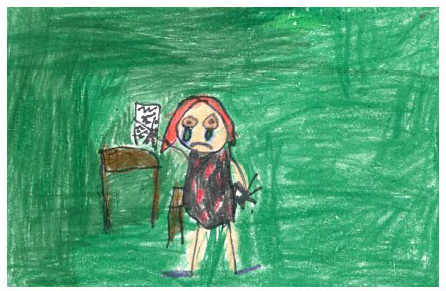 This book is about a girl named Trisha and she is ready to start school. On her fifth birthday, grandfather poured honey on a book like he did for her uncle, mother and older brother because it tastes sweet like knowledge and she had to chase it through the pages of books. She was excited to learn how to read. She gets into kindergarten and she wanted to read but couldn't. She got annoyed because the other kids could sound out the words like "llll… ooo…kk" or "ccc…aaa…tt", but she didn't know how to. The other kids were being mean to her. Her family moved to California and she thought it would be different but it wasn't. The kids laughed at her. One day a kid said "Hey dumbie" out on the playground. "How come you're so dumb?" She felt mad, alone, afraid, negative and upset. In 5th grade she had a new teacher named Mr. Falker, and he was super nice because he helped Tricia learn how to read. Read the book to find out what happens.
I (Sebastian) LOVED this book because it was a true story and it brings up that you should stand up for yourself and stick up for someone else when someone is begin mean.
This book is like the book Chrysanthemum because she is so happy to go to school but kids tease her because her name is so long and the teachers helps her feel better just like Trisha.
The lesson in this book is don't make fun of people if they don't know how to read or sound out words.
We recommend this book to kids in kindergarten to 5th grade because the girl in the story was in kindergarten and 5th grade