A Very Brave Witch
Written by allison McGhee
Reviewed by Kaylee M. (age 9)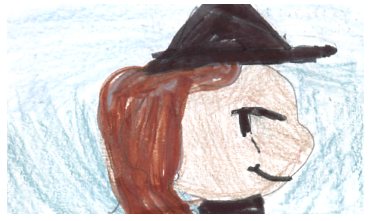 In A Very Brave Witch, there is a witch who lives in a haunted house of course. This witch's favorite holiday is Halloween. In this book, the witch is afraid of humans! One Halloween night, one of the witches goes flying on her broom and sees a human. She is very scared. If you want to find out what happens next, you should read this book.
One of the reasons why I like this book is because I like witches. Another reason I like this book is because I never knew that witches are scared of humans. The last reason I like this book is because witches are always making potions and magic.
I recommend this book to kindergarten children because I think that kindergarteners would enjoy this book and not be scared. I also recommend this book to my sister because she likes witches. It is a great book for teachers to read to their classes during Halloween.