Because of Winn Dixie
Written by Kate DiCamillo
Reviewed by Sophie S. (age 9)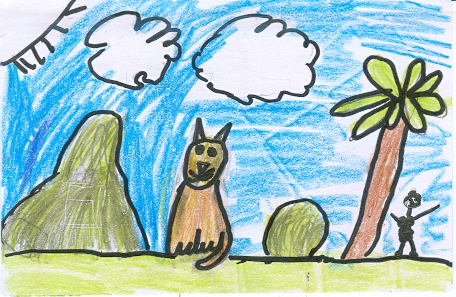 Do you like realistic fiction books? Then this is the book for you. It's about a girl named India Opal. One day she goes into a grocery store and meets a stray dog. After that, she adopts the dog and names the dog Winn-Dixie. The last thing is to convince her dad to keep him. If you want to find out what adventures these two have, read the book.
My favorite character was India Opal. I liked India because she is kind. She is kind by bringing a stray dog home and naming the dog. This book also reminds me of when my dog ran away and we could not find her. My favorite part was when India went to Gloria Dump's house and read her favorite book.
I think this book is good for 2nd- 5th grade. If you like sad and happy books this is the book for you. There are 182 pages. There is also a preview of the next book and a little bit about the author. That is why you should read this book.