Cam Jansen and the Mystery of the Babe Ruth Baseball
Written by David A. Adler
Illustrated by Susanna Natti
Reviewed by Ryan S. (age 9)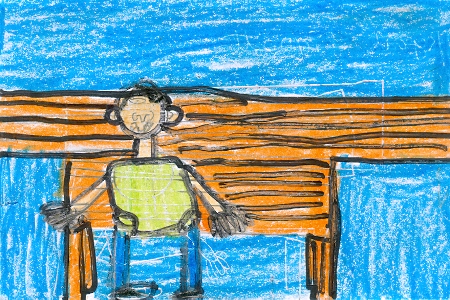 Do you know how valuable a signed Babe Ruth baseball is? Pretty valuable! In this mystery, the best detectives are on the case. Cam and her friend, Eric try to figure out who took this important ball. There are suspects, and a lot of clues and an ending you do not expect. Read this story to find out who is guilty.
I really liked this story a lot. I like Cam and Eric because they are good detectives. My text to self is one time someone tried to steal my brother and me. This was scary but my Dad protected us. People who like to figure out mysteries will enjoy this book.
Kids between 5 and 10 years old should read this book. A chapter book is easy to read. This book has 57 pages. Kids who like baseball and enjoy solving mysteries will like this book. I recommend this book to anyone who likes a good mystery. The characters are cool, including a girl with an amazing memory. Also, there are smart characters who always figure out the mystery.