I Survived the Nazi Invasion
Written by Lauren Tarshis
Illustrated by Lauren Tarshis
Reviewed by Eustace S. (age 9)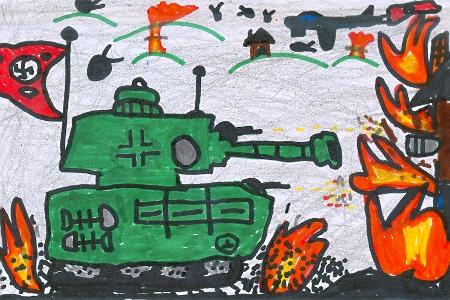 Do you like historical fiction? If you do, you would absolutely love this book! In this book there are two siblings. Max and Zena Rosen are living through a scary and time. After their father is taken away from the Jewish hating Nazi's they have to escape their town so they don't get caught! Read this book to find out what happens next!
From my point of view this book was excellent! My favorite part was when Max and Zena went on to a farm and realized the people there were resistance fighters!
I liked this part because Max and Zena were safe. I strongly believe the farmer was interesting. I think this because he was not a Jewish and he treat Jews so kindly. He pretended to be close friends with one of the Nazi's big chief. I also like the farmer because when the Nazi's inspected his barn he told them the Jews were in the field! Throughout this amazing book I had a couple of feelings. Most of the time I was scared. I was also worried and happy.
I think kids ages 8 to 10 would like this book. I also think kids who can handle being scared would like this book too. This book has 90 pages . At the end, there is a couple of pages about the Nazi Invasion