A-Z Mysteries The Empty Envelope
Written by Ron Roy
Reviewed by Daniel V. (age 8)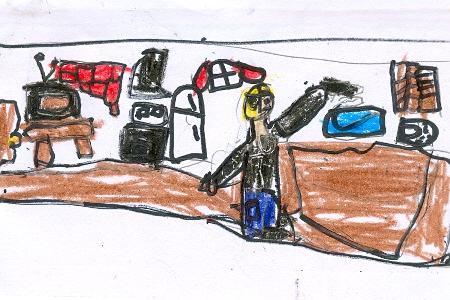 Do you like mysteries? Well, this would be a great book for you. Dink and his two friends, Josh and Ruth Rose were outside with Ruth Rose's brother, Nate. They were playing volleyball, but suddenly, they find five empty envelopes!!! A big girl named Doris Duncan says the letters are hers, and she demands her letters. You will need to read the book to figure out the rest!
In my opinion was a terrific book because it was interesting. It was interesting because of the part where they discus invisible ink. My favorite part was when Ruth Rose was talking in a tough guy voice because I visualized it and it made me laugh.
Kids should read this book because it is not too hard and not too short. This book has 78 pages. Kids 7-10 will enjoy this book. It is pretty funny. If you like funny mystery books this is a great book for you !!!