The Lucky Baseball Bat
Written by Matt Christopher
Reviewed by Luca M. (age 8)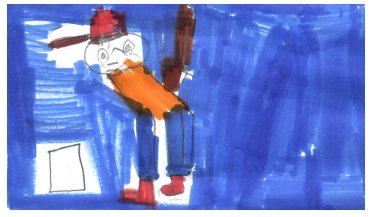 In The Lucky Baseball Bat there's a boy who loves baseball. But he is too scared to ask his coach if he can play. One of his friends, Barry Welton, comes to give him a bat. He is not very good at hitting balls before but this bat is one super bat. You'll need to read this book to see if he was good with this bat.
I like this book because it turns out happy because this bat seems like magic. In the beginning, The main character is shy because he is scared to speak up for himself. But he changes in this book. I like this book because the main character is hard working. He never gives up.
I would recommend this book to my dad because he likes baseball. I would also tell Finnegan to read this book because he plays baseball. The last person I'd recommend this to would be my papa because he always watches baseball on TV.