Diary of a Wimpy Kid: The Long Haul
Written by Jeff Kinney
Reviewed by Koljanis G. (age 8)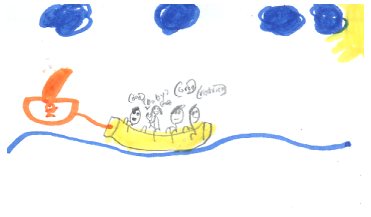 Greg Heffley and his family are going out of town and Greg doesn't want to miss Christmas. He wants a lot of gifts but he only gets one gift. His gift is a trip. You'll have to read this book to find out where he's going and what happens on his adventure!
I like this book because it's really funny. One funny part is when a kid deflates a banana boat. I also like how his family chose a restaurant and while they were eating there were lots of birds going crazy all around them. I like how Greg does not go in the water any more because he thinks he swallowed a seahorse.
I would recommend this book to my sister because she loves the series. I would recommend this book to my family because they love reading long books like me. I would recommend this book to my cousins because they enjoy books that are entertaining to them. This is definitely one entertaining book!