The Night Before Valentine's Day
Written by Natasha Wing
Reviewed by Nina B. (age 9)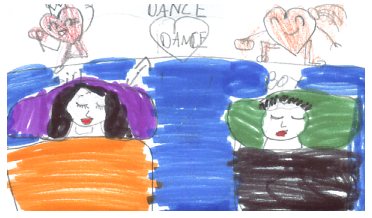 It's almost Valentine's Day. All the kids are quiet and making Valentine cards and cutting out hearts. On Valentine's Day, they give each other cards and play games. Then cupid comes in (who is the principal) and he leaves a present. If you want to find out what present cupid leaves, you should read the book.
I like this book because it's funny. It's funny to see the principal dressed like cupid. The second reason I like this book is because it is cool the way the ice cubes are shaped like hearts. The third reason is because it is weird the way a boy teacher likes a girl teacher.
Three people I would recommend it to is my friend Trinity because she loves making hearts and is always nice. The second person is anyone who loves hearts, likes to share and loves pink. The third person would be someone who likes holidays.