Timmy Failure: Mistakes Were Made
Written by Stephan Pastis
Reviewed by Stewart R. (age 9)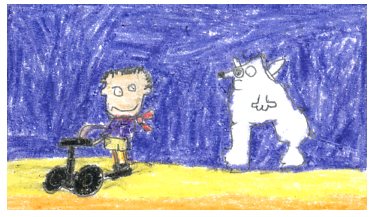 This book is about a boy named Timmy. He's a detective with one employee a 2,000 pound POLAR BEAR! He's trying to save enough money for an office when his mom doesn't have that much money! Read more to find out what happens.
I like this book because a girl has a crush on Timmy but he doesn't even realize it. I like that because it's funny. This book makes made me laugh often. An example of that is the fact that Timmy fails…. A lot! I thought when he changed the test when his group wasn't looking was funny. It was funny because he made his group fail!
I think people who enjoy funny things should read this because there are a lot of funny parts. I also think parents should read it to their children because it's silly. I recommend it to kids 7-10 years old because they will probably be interested in Timmy's "detective agency".