Humphrey's Really Wheely Racing Day
Written by Betty G. Birney
Reviewed by Danny A. (age 9)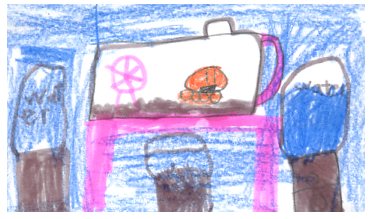 Humphrey, a hamster who lives in Class 26, is a sneaky hamster who wants to escape. He tries his friend's hamster car. After that, he wants one to race with his friend, Winky. Humphrey gets a car from Pet-O-Rama. Then there's O.G., a frog who also lives in the class. Humphrey feels badly for O.G. because he doesn't have a frog car. Will they race together? Or will O.G. get left out of the race? Find out in the book.
I like the book because there are cars in the book and I love cars. This book is all about hamsters and they are one of my favorite animals. I love hamsters. There is a frog in this book and I can relate to this book because I used to have frog.
l recommend this book to my friend Luca because he loves cars. I will also recommend this book to Ethan C. because he reads the series. Last but not least, Jagger because he loves cute animals.