April Fools Day from the Black Lagoon
Written by Mike Thaler
Illustrated by Jared Lee
Reviewed by Josie K. (age 8)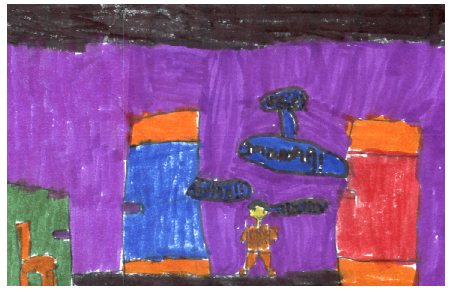 In the book April Fools Day, the main character Hubie is scared because every April Fools Day he's the joke of the school. Everyone always pranks him, including his mom and friends. First, his mom told him it was April 1st when it was really March 31st. She also gave him a rubber hot dog. Then, his friend glues him to the bus seat! Hubie wants to prank his friends but he doesn't have any ideas. Will Hubie think of a prank? Read the book to find out!
In my opinion this book was really funny because there were a lot of funny and stupid moments. One example is that Hubie puts his mom's pantyhose in the freezer. My favorite part was definitely when Hubie was trying to come up with pranks to pull on his friends. In the book there are pictures of the pranks that Hubie is thinking of. This is my opinion on April Fools Day.
I would recommend this book to 2nd through 4th graders because it is a very quick read. A reader that likes pranks and April Fools Day would like this book. This is one of my favorite books because it is funny and not to long.