Talent Show From the Black Lagoon, The
Written by Mike Thaler
Illustrated by Jared Lee
Reviewed by Zoe B. (age 8)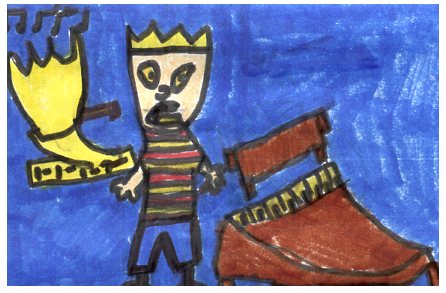 Have you ever been in a talent show? Well Hubie's school is having a talent show, and hubie is worried because he has so many "talents", and he can't choose one, one of his friends was going to do a dance, but Hubey doesn't want to do that, he asked his mom for help, and she said "yes", but Hubey wished he hadn't asked for help because now she is going psycho about it … what talent will Hubey choose? Piano or jokes?
I like the talent show form the black lagoon because it is very funny and silly. My favorite character is Hubie, for example Hubie went into the girls bathroom and did not notice. My favorite part was when is was lunch time, Hubie was laughing and milk run down his nose, and he felt so silly. I would feel the exact same way if it had happened to me. Hubie is such a good character in all of the black lagoon books. Another favorite part of mine is when his friend Eric was a globe! I like this part because it was so funny.
I recommend this book because it is very funny. For example whenever the next page roles around there is a blast of giggles coming out. It is also very good because all the characters have good imagination. It is also full of adventures.