The Most Magnificent Thing
Written by Ashley Spires
Illustrated by Ashely Spires
Reviewed by Jack P. (age 7), Sebastian E. (age 8) & Luke P. (age 7)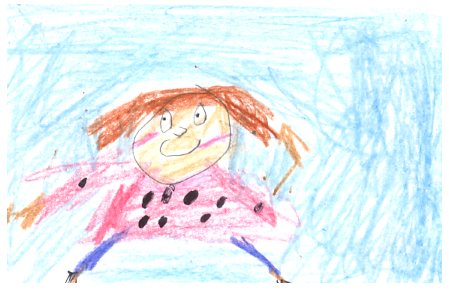 This story is about a girl who is determined to make something MAGNIFICENT. She keeps on trying to make it but she keeps on messing up. She felt mad and frustrated and annoyed with herself. She hurt her hand while she was working. She EXPLODED!!! She kicked things. Then she went on a walk with her dog. She changes her feelings from mad to happy. She sees all of her inventions and she sees what she wants to make out of the different pieces of her inventions. Read the story to find out what happens and if she makes the MOST MAGNIFICENT THING!
We liked the book because she was determined to keep trying. This book is like other books we read - Small Saul, After the Fall, and What Lou Couldn't Do because they all have characters that are determined. We noticed that in the Ashley Spires books the characters all have animal friends.
We recommend this book to kids in Kindergarten to 4th grade because it shows that you can be determined and you should keep on trying because you can get it right or do it better.