Corduroy
Written by Don Freeman
Illustrated by Don Freeman
Reviewed by Alexis G (age 6)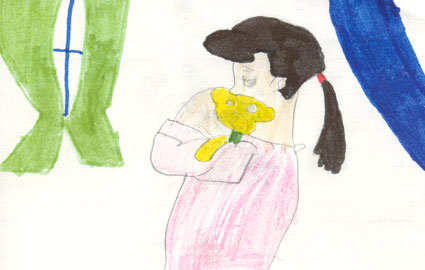 The story was about a bear that lived in the toy department. He was missing a button. Corduroy was looking for his button on the bed.
I like when the police saw him on the bed and I like when he was happy. He was happy when the little girl brought him home.
The little girl's name is Lisa. My favorite part of the story is when the little girl buys Corduroy. I like when the little girl gave him a new button. I like the pictures in the story because they are nice and pretty. I learned from the story to be more careful with my toys.
The story reminds me of not losing things. Boys and girls will like this book.