Counting By 7's
Written by Holly Goldberg-Sloan
Reviewed by Eloise M. (age 9)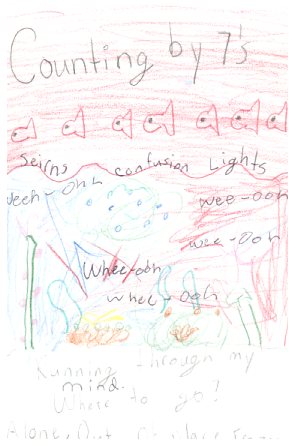 Have you ever felt so sad that you felt you couldn't move? Well, Willow has. Willow Chance was an orphan before a lonely couple adopted her. She's different (as in a genius as, some people think). Starting middle school she takes a test and scores so high she is accused of cheating and she is sent to the guidance counselor. Willow then meets a high school girl from Vietnam named Mia. They become fast friends. Tragedy falls as Willow learns that her parents died in a car crash that day. People team up to help Willow and make her feel like she belongs!
My favorite part is when Mia meets Willow. It's my favorite part because friends make Willow feel happy for once like before her parents died. She doesn't have a lot of friends but she would do anything for the one's that she has. I am like that too, so I can relate to Willow.
I recommend this book for 8 to 9 year olds. And if you like realistic fiction and happy endings because Willow feels like she belongs and can be happy after her parents die. It was a happy ending because it all works out and I think most kids would like that.