Trouble According to Humphrey
Written by Betty G. Birney
Reviewed by Jameson L. (age 9)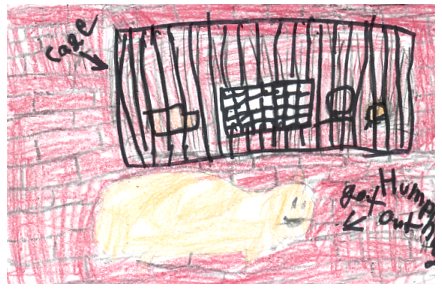 Trouble According to Humphrey is a book written by Betty G. Birney. It is a book about a hamster who gets into quite a bit of trouble. Humphrey's cage has a lock that doesn't lock. One day, Humphrey decides to get out of his cage during the night. Og, his frog friend, tries to warn him, but Aldo the custodian comes to the class, and sees Humphrey out of his cage. Aldo leaves a note telling the teacher, Mrs. Brisbane. Everyone thinks that Miranda didn't lock the cage because she was supposed to take care of Humphrey. Humphrey feels TERRIBLE, and Miranda is sad. Humphrey thinks about telling Mrs. Brisbane by getting out of his cage while she is watching. Will Humphrey tell Mrs. Brisbane and not be able to get out of his cage, or will Humphrey and Miranda stay sad? Read the book to find out!
I loved how Miranda acted in Trouble According to Humphrey. She was my favorite classmate. She was my favorite because she was very gentle with Humphrey. She also really liked Humphrey, and when she 'Left the cage unlocked' she felt absolutely terrible! Most of the time while reading the book I felt like laughing. For example, when Richie overwatered the plant, Kirk said, "This plant needs a diaper." My favorite part was when Humphrey charged out of his brand new cage, because I felt like saying "After all that, you still got a cage you can get out of."
I would recommend this book to kids in grade 3-4 who like reading about cute animals. This type of reader would like it because first of all, this book almost has 200 pages! Second of all, the whole book is about a cute talking hamster. Another reason is because all the pages have quite a bit of text. I think that Betty G. Birney did a great job making the problems realistic, like forgetting to lock the cage, or a dog trying to attack Humphrey. I also liked her writing style; because the reader knew what Humphrey was saying, but all the classmates heard was SQUEAK. This is why I would recommend Trouble according to Humphrey to kids in grades 3-4. Don't forget to check it out!