EllRay Jakes The Recess King
Written by Sally Warner
Illustrated by Brian Biggs
Reviewed by Tomas M. (age 8)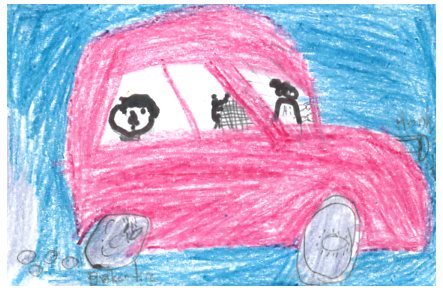 Do you like stories about problems with friends? Well in Ellray Jakes, the Recess King! by Sally Warner, illustrated by Brian Biggs, a boy named Ellray has some issues finding friends at school. In the beginning, Ellray is fighting with his sister about Penny Packer Park. Penny Packer Park is a park in town that is reopening. Ellray is saying that he 'knows' that it will be very bad, but his sister disagrees. She thinks it will be good as new. Ellray only has one friend, but he is always busy swimming. So, Ellray tries making new friends by making up games at recess so that people would want to play with him. He tries playing with a boy in his class named Jason. They play a game called, 'Curse of the Mummy Zombie Tag'. Ellray brings toilet paper to school, but instead gets Jason in trouble. Jason gets in so much trouble he ends up hating Ellray. Soon after Ellray gets a library book for a boy called Marco to make friends, but Jason finds out about the book and steals it. The library book ends up getting thrown and destroyed in mud. Read the book to find out if Ellray is ever able to get any friends as the recess king.
This book is very entertaining because I always want to know what happens next. My favorite part is when Ellray plays curse of the mummy zombie and he brings in toilet paper to school. He wraps Jason in it to turn him into a mummy. Soon the teachers see Jason is scaring a first grader named Iggy who thinks there's a real mummy. I like this part because the first grader has a weird face and toilet paper is flying everywhere. The other kids are screaming their heads off. I also like this part because I like it when Jason gets in trouble by the teacher. The book is great but I did not like the illustrations because the heads are too big. In one picture Ellray was in the car and his head was so big I couldn't see his body. In another book in the series, the illustrator Jamie Harper, illustrates Ellray with a normal sized head and body. The expressions Ellray makes are also better. This book reminds me of another Ellray book called, Ellray Jakes Walks the Plank because in both books Ellray has a lot of problems. Ellray's main problem in this book was finding friends. In the other book he gets bullied and tries to stop it. Other kids are blaming him for things he didn't do and he is getting in trouble. But in both books Ellray works it out. In the end of Ellray Jakes Recess King he finds one really good friend called Marco. In my opinion this is the greatest book in the series. You should check it out.
I would recommend this book to third through fourth graders because it has over 150 pages and quite a bit of text on each page. I also recommend this book for people who like adventures. Ellray is always up to some crazy recess adventure. This book also teaches you friendship because there is some fighting but then they get back together. For example even though Ellray gets Jason in trouble, they end up not minding each other. You should check out the series.