Trouble According to Humphrey
Written by Betty G. Birney
Reviewed by Alex G. (age 8)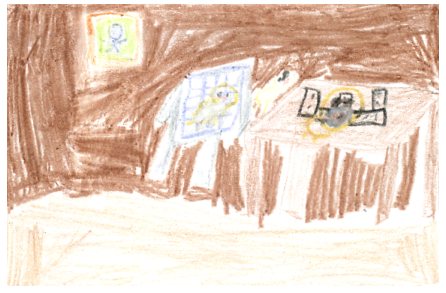 Trouble According to Humphrey by Betty G. Birney is about a classroom hamster named Humphrey who helps kids solve their problems in Room 26 in Long Fellow School. One night Humphrey gets out of his cage and he gets caught by Aldo, the custodian, and he leaves Mrs. Brisbane a note that Humphrey's cage was not locked. Miranda gets in trouble because her job was animal keeper. Will Miranda lose her job that she loves or will she keep her job? Later on Humphrey is at the Payne's house and Mandy's whole family got sick. Will they blame Humphrey? What do you think will happen? Read the book to find out.
This book is very entertaining. I like this book because Betty G. Birney uses a lot of descriptive words in her books so you can picture what is in the scene. For example Humphrey is at Art's house and he lets himself out of his cage and goes on Art's train tracks. Betty G. Birney uses descriptive words so I could picture it. The text says, "Humphrey slid down the leg of the table really fast." When Humphrey goes on the train he falls and accidentally hits the switch and the train turns on. I also like this book because it reminds me of when I was in pre-school and we had a class pet frog who was like Og. Og is the other class pet. Og reminds me of my class pet because they both just sit. The most interesting thing Og does in the Humphrey series is say, "Boing, boing," and splashes in the water. My favorite part is when Humphrey opens his cage and starts dancing on the dominos table at the Brisbane's house. He wants to prove that Miranda didn't leave the cage open, and that he can let himself out. Humphrey is at the Brisbane's house because after he left Mandy's house, Mandy's whole family got sick and Mandy's mom blamed it on Humphrey. So Humphrey was banned from Room 26 for a while. That's why I like this book.
I would recommend this book to good third and fourth grade readers. There is small text and a lot of words on a page. Betty G. Birney also uses challenging vocabulary. I would also recommend this book to people who like books with a lot of problems. In this story and series Humphrey tries to help all the kids in Room 26 solve their problems and succeeds 99% of the time. I would also recommend this book to people who are new to Humphrey because it's a good introduction to it. I enjoyed this book, and I think you will enjoy it too.