Melvin Beederman Superhero the Revenge of the McNasty Brothers
Written by Greg Trine
Illustrated by Rhode Montijo
Reviewed by Lorelei J (age 8)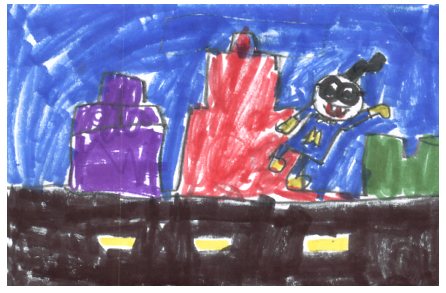 Melvin Beederman Revenge of the McNasty Brothers by Greg Trine and illustrated by Rhode Montijo is fictional story about bad guys names Mudball, Puke, Grunge, and Filthy McNasty who try and stop superheroes Melvin Beederman and Candace Brinkwater. In the story, the McNasty sisters Mudball and Puke dig tunnels under the jail cell that Filthy and Grunge are in so they can break them out. The McNastys are upset with Melvin and Candace because they put them in jail for robbing banks. After the sisters break them out, they find Melvin and Candace and tie them to a pole in the bologna factory that has a bomb in it. The bologna makes Melvin weak. Candace pretends that her weakness is bologna also to make Melvin feel better. Read the book to find out if Melvin and Candace suffer, or they get out.
I like this book because it is funny. There are many funny parts, but my favorite is when Melvin and Candace are trapped by the McNasty brothers in the bologna factory. They say, "Help, can't breathe, get me out of here!" I like Melvin as a major character because he never gives up. For example when he flies it takes 5 or 6 tries to get up in the air. Every time he tries to fly, it says, "Crash, splat, thud, kabook." Then he's up in the air. I also like the illustrations because Rhode Montijo uses a lot of details in his pictures. For example in one picture it shows the principal tied up on the floor of her office looking like, what is going on? Candace looks suspicious and the McNastys have a smirk on their faces. That's why I think it's funny.
I would recommend this book to 2nd and 3rd graders who like superhero stories. It has a lot of action. The book is also humorous. Melvin gets into a lot of trouble and the McNasty brothers are always trying to destroy him. Also kids who like characters who never give up and try hard will enjoy this book. I hope you enjoy this book as much as I did.