Diary of a Minecraft Zombie
Written by Zack Zombie
Reviewed by O.C. (age 8)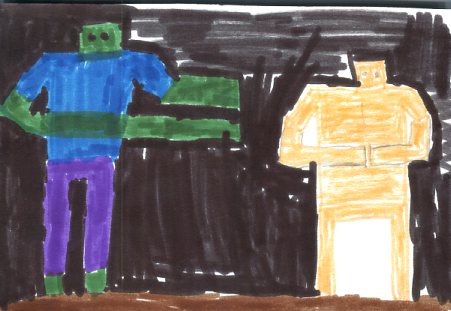 In Diary of a Minecraft Zombie. Steve, the main character is a zombie. In this book Steve found Beep, a villager, who ran away from his parents. Steve was helping Beep find his parents. On the journey to find his parents they meet different animals. They meet a pet wolf and desert spiders. A problem happens at the end when Beep finds his parents.
This books is adventure. There are many exciting events that happen on the journey to find Beep's parents. So if you enjoy adventure this books if for you. I enjoyed reading this book because it had interesting characters, like skeletons, leopards and a snow gollum. This book also had excitement because Zombie Steve would try to break out of jail!
I recommend this book for kids that are in the second grade and up. Read the book to find out what happens next.