Socks
Written by Beverly Cleary
Reviewed by A.A. (age 7)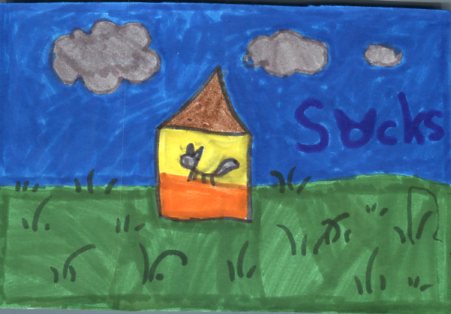 The book Socks is written by Beverly Cleary. In Socks there are three main characters. They are Socks and Mr. and Mrs. Bricker.
If you like books with emotion than this book is totally for you! I think this book is amazing because it has a great story to tell. Socks has a prrrrfectly normal life until a new addition is born! He has trouble adjusting to the new baby. The Bricker's pay attention to the baby more than Socks.
This book was super funny because Socks and the baby did silly things. Socks would also like to try to play with the baby. I also loved reading this book because it was about cats. I also enjoyed how the characters talked to one another in the story and how the baby talked.
I recommend this book for ages 7-10. If you like to read books that are funny and also help you learn something new.