Mercy Watson
Written by Kate DiCamillo
Illustrated by Chris Van Dusen
Reviewed by Trey M. (age 8)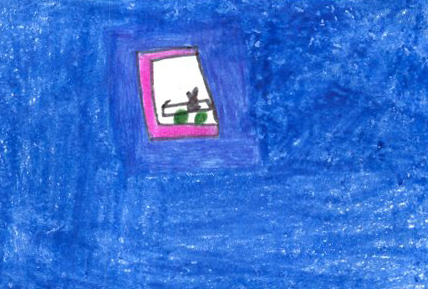 Do you like toast!? Then you'll love the book Mercy Watson by Kate DiCamillo. The book is about a pink pig named Mercy that loves hot buttered toast with a massive deal of butter. Mercy lives in a house with Mr. and Mrs. Watson, her mom and dad. Her mom and dad are people and Mercy is a pig. Mercy usually gets into trouble in all of the books. Some of the other characters are Baby Lincoln and Eugenia. They are the neighbors.
My opinion is that I really like this book because it makes me laugh. I really like the part in Mercy Watson Goes for a Ride when Mr. Watson stops and Mercy flies out of the car into the bushes because Mercy isn't wearing a seat belt. I also like the part where Eugenia yells out to Mr. Watson that he is a terrible driver. Another part that makes me laugh is when Mr. Watson speeds past the police officer and the police officer chases him.
I recommend this book because it is really funny and it will make you laugh. I also recommend this book for 1st to 3rd graders.