Nancy Drew and the Clue Crew Lights, Camera...Cats!
Written by Carolyn Keene
Illustrated by Macky Pamintuan
Reviewed by Lucas N. (age 8)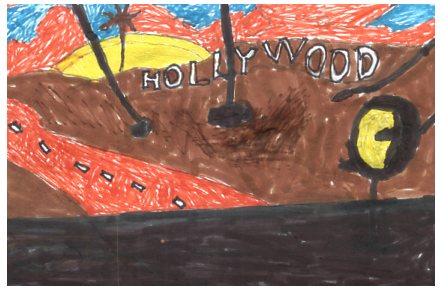 In the book, Nancy Drew and the Clue Crew Lights Camera…Cats!, Nancy Drew's dad invited Nancy and her friends, Bess and George, to Hollywood to a movie studio to see what it was like there. They met people who have jobs there like CGI guy, who creates images on the computer, and the movie director. They also met the famous cat, Fluffington, and saw what he was up to until…they lost Fluffington for the movie that they were making. The Clue Crew tried to find Fluffington. They looked inside the studio and that didn't work. They also tried to look on the security cameras, but that didn't work either. Until they –wait I can't tell you, you have to read the book to find out if they find Fluffington.
The book reminds me of when I edit a picture on my computer like when Tucker creates a whole bunch of computer images of Fluffington. My favorite part is when they see people act because it seems interesting. It says a lady holding a clipboard and two people in front of a fake living room. I like Nancy because she is smart. Nancy is good at finding clues. It says in the book she scanned the area carefully. I think that's why she is smart.
I think this book would be good for kids in grades 2 to 4 who like mysteries. Kids in grades K and 1 would need help, but would still like it. You would also like this book if you acted in a school play because it would give you a connection of when the Clue Crew saw the actors in the studio. If you don't like mystery books, and if you don't act you can still like this book. I liked the book and I don't like mystery books and I'm not an actor. I like the book because I learned about acting in studios.