The Great Animal Search
Written by Ian Jackson
Reviewed by Elijah S. (age 7)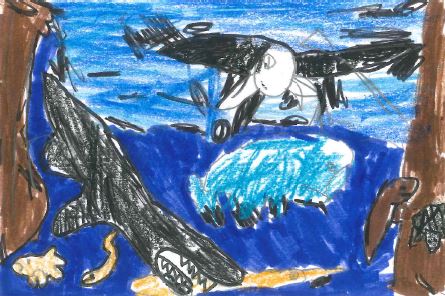 This is a non-fiction book about finding animals. The book is in sections that describe different animals and where they live. For example, one page is all about animals who live in the dusty desert. My favorite part is searching for the leopard on the India page because I really like leopards.
I think this book is good. One reason is that I like animals. I really like leopards. Another reason is that that I like learning about different places. Two places I like to learn about is India and Hawaii. I think this is a good book because some kids like animals and can find their favorite animal and where they live in the world.
I recommend this book to others because it is fun to learn about new species. I think first graders and older would like to read this book.