Dork Diaries 11: Tales from a Not-So-Friendly Frenemy
Written by Rachel Renee Russell
Reviewed by Payton K. (age 7)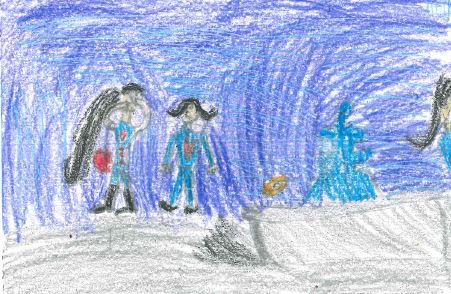 First, Niki's school is going to have a week where they go to a new school for a week and she was so excited. Next, she goes to North Hampton Hills and that is where Makenzie goes. Makenzie is mean to Niki. Then she meets a girl there. Who is she? You'll have to read the book to find out.
I think Dork Diaries 11 is the best Rachel Renee Russel book ever for these two reasons. One reason, is that you get surprised all the time. A girl other than Makenzie is mean. Another reason is that it feels like Niki is talking to you, the reader. She says her sister is the worst. That is why I love Dork Diaries 11. I also think this book was funny because Niki over reacts and freaks out about things. My favorite part is when she is freaking out that she is going to North Hampton Hills. This was my favorite part because I think she is freaking out about nothing.
This book is a good book for people who love surprising books.