Adventure According to Humphrey
Written by Betty G. Birney
Reviewed by Aiden R. (age 8)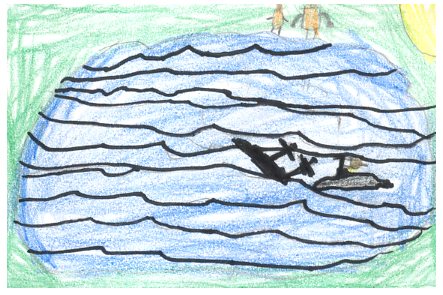 Adventure According to Humphrey is a book about a hamster named Humphrey. Humphrey always loved boats. Humphrey found out the class was going on a field trip to Potter's Pond. Humphrey finds something and tries to stop it but it backfires. When the teacher takes Humphrey home, Humphrey finds out something very disappointing … On the field trip, Humphrey takes a big risk… He loved it for a little while, but soon Humphrey gets very worried. Did Humphrey survive?...
I like Adventure According to Humphrey because Humphrey likes boats and so do I. I was very surprised to find out Humphrey loves boats. I knew this just from the cover because on the cover it says: AHOY MEATEY!, Do hamsters float?, Pirates love the library!, and Boats are FUN-FUN-FUN. I liked the book because it informed me on boats. This book made me wonder what it would be like to have a cute pet hamster.
I am recommending this book to people who like hamsters. I think it is good because the book is about a hamster named Humphrey. I think people in 3rd- 4th grade would like Adventure According to Humphrey because it does not use hard words and it's funny. If you are a reader that likes boats and hamsters that sneak out and make a mess, than this is a book for you.