Cam Jansen and the Chocolate Fudge Mystery
Written by David Adler
Illustrated by Susanna Natti
Reviewed by Teddy M. (age 9)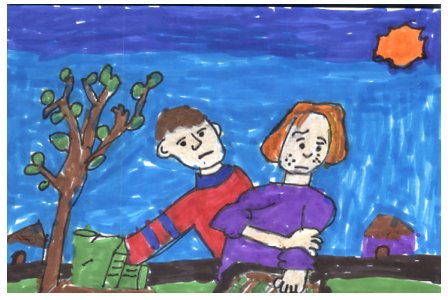 The book Cam Jansen and the Chocolate Fudge Mystery is about two characters named Cam Jansen and Eric Shelton. They are selling candy for a fundraiser, but Cam spies a suspicious woman in a raincoat and sunglasses, but it was not rainy or sunny. The woman was carrying a trash bag out of an abandoned house. So Cam spies on the house and she finds a person living in the house…if you want to find who that person was you have to read the book!
My opinion is that Cam is kind to Eric because Cam took turns and let Eric talk to the person at the door when they were selling candy. My favorite part is when they sold candy at people's houses because in my school we did two fundraisers a little like Cam and Eric did. I like the book because it is realistic fiction. It has characters that are around my age.
I recommend Cam Jansen and the Chocolate Fudge Mystery to kids ages 8 to 10 because it might be too easy for 12 and 13 year olds and it might be too hard for 6 and 7 year olds. Kids who like realistic fiction and mystery books should read this book!