Annie and Snowball and the Shining Star
Written by Cynthia Rylant
Illustrated by Susie Stevenson
Reviewed by Elysee E. (age 7)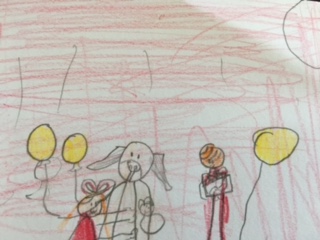 Annie has a pet rabbit named Snowball. Snowball likes to sleep in warm towels. Annie is going to be in the school play and practices a lot at her house. She is going to be the star in the play and Henry thought that she was going to lead them. What she really meant was that she is going to play the part of a shining star. Annie is really nervous about being the star and she breaks out in red splotches. At the end, she's not afraid and does a great job.
My favorite part of the story is when Snowball hit in the soft, warm towels because he is adorable. My favorite character is Annie since she is very kind. This story relates to my life because when I get on stage, I am a little shy too. The pictures helped me by showing me what happened.
I think you should read this story because you can learn how to play a part from it. It is magnificent, cute, and the characters are kind.