Dear Mr. Henshaw
Written by Beverly Cleary
Reviewed by Sophie D. (age 9)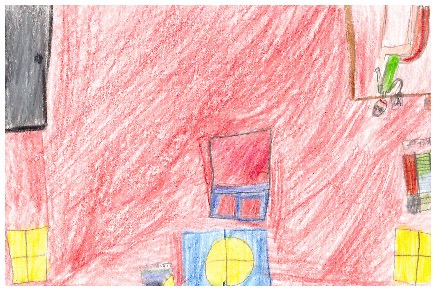 Have you ever written a note to your favorite author? If that sounds interesting to you, then you should read Dear Mr. Henshaw written by Beverly Clearly.
To begin with, this book is about a boy named Leigh Botts that writes notes to his favorite author named Boyd Henshaw. Leigh reads lots of books by him. Leigh's parents are divorced and he doesn't have a lot of money. Leigh lives in a mobile home in a tiny house, he is an only child. Leigh Botts is in fifth grade. In the cafeteria at school people take his food, so he made an invention to stop it from happening again. In his letters, you learn all about his life and the things that make him happy, sad, or angry.
In addition, this book is very calm has a very serious main character, Leigh. Leigh's dad loses Leigh's dog in the ice, that is an example of something sad that makes Leigh so serious. My favorite part is when Leigh made a burglar alarm for his lunch bag so no one would steal his cheesecake. Then it went off and the whole lunchroom heard it and laughed. I felt sad and happy while reading this book because Leigh lost his dog, but he also got to meet an author who was his hero. This book is very different from other books I've read. It is different because it is all written in letters, so the story is told in a very different way.
In conclusion, I think this book is a great book for ages 7-14 years old. This will be a book you will want to read if you like stories that are serious and even a little sad. I think this book is great!