Prairie Evers
Written by Ellen Airgood
Reviewed by Emma S. (age 9)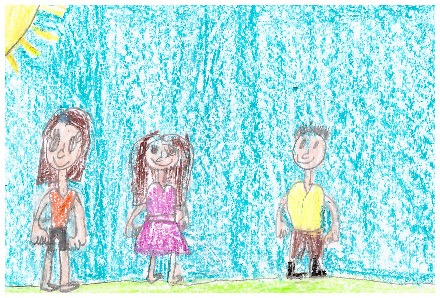 Chickens! Have you ever read a book with …..chickens? Well if you haven't, now you will in the book Prairie Evers by Ellen Airgood.
To begin with, a girl named Prairie loves where she lives, but she has to move to a new place. She does not like that she has to move, and she will miss her friends. She also didn't like to say goodbye to her grandmother when she had to leave. She was also sad to say goodbye to her friends too. She never wanted to move but she had to because her parents made her. One of the hard things about moving is Prairie has to go to school, even though she used to be home schooled. She doesn't like it, but then makes a friend who is also having a hard time. Prairie and Ivy find a way to make things better together.
In addition, I like this book. I like this book because it is short for me and it is a very good book. The book reminds me of a time in my life. The book reminds me of a time in my life because in chapter two, Prairie had to say goodbye to her grandmother, and I had to say bye to my cousins when they had to leave to live in Canada. I felt excited about the book too. I felt this way because when I started reading farther into the book, I wondered what would happen to Prairie when she moved. I hoped that she would be happy again.
In conclusion, I think all kids should read this book because if I liked it, you might like it too. It's a great book about friendship. Look for it at your public library!