Ellray Jakes is a Rock Star
Written by Sally Warner
Illustrated by Jamie Harper
Reviewed by Flynn L. (age 9)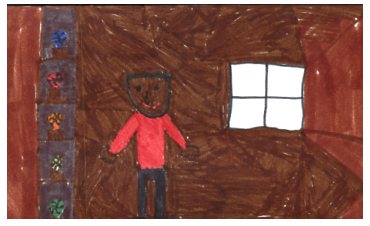 Have you ever known a kid that had a popularity contest with the kids in his class? In the book Ellray Jakes is a Rock Star by Sally Warner, Ellray tries to be cool. In the beginning, there was a popularity contest that Cynthia started. Some kids in Ellray's class shared things that they thought would make them popular. Next, Ellray brings in his dad's special rocks while he is away. He brings them into his class and by accident he says people can keep the rocks forever. In the end Ellray's dad finds out and Ellray is in big trouble. He has to get his dad's rocks back before Thursday and it is Tuesday night! Read this book and you will figure out if Ellray gets the rocks home before Thursday night when his dad gets home.
In my opinion Ellray Jakes is a Rock Star is an amazing book. First of all, the words are reasonable for kids in 2nd and 3rd grade. I learned a new word or two but most of them I knew. In addition, the illustrations look realistic like Ellray look like a sporty kind of kid by his clothes. To add on, the author includes mean and nice characters like a sporty kind of kid who wears t-shits and shorts. Jared is mean because he would not give the rock back at first and Ellray is nice because he let the people in his class hold the rocks. In closing, those are some of the reasons you'll enjoy Ellray Jakes is a Rock Star.
If you love competition about popularity you would love Ellray Jakes is a Rock Star. Do you think popularity is a big deal? I would give this book a five star rating because you learn about life and things are not always fair. If you don't think you are popular you should definitely read Ellray Jakes is a Rock Star. I would suggest this book by Sally Warner to kids that like special rocks. Ellray Jakes is a Rock Star would be a great book for you.