Nancy Drew and the Clue Crew: Double Take
Written by Carolyn Keene
Illustrated by Macky Pamintuan
Reviewed by Sophia J. (age 9)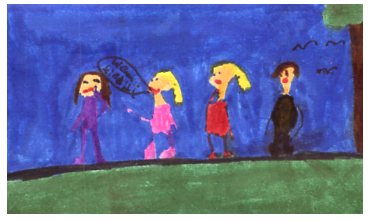 Have you ever felt like someone is taking what you like away from you? Nancy, Bess, and George from Nancy Drew and the Clue Crew Double Take by Carolyn Keene feels the same way. In the beginning, Nadine loses her hoodie and the Clue Crew says they will find it. But Deirdre, Madison, and Kendra are being copycats and make the Klue Krew with a "K!" Nancy has some competition! Next, Nancy, Bess, and George go to the locker room where the hoodie was last seen. It turns out the Klue Krew was following them. The Klue Krew also said lies about the real Clue Crew. In the end, The Clue Crew narrowed it down to one place. But that's what they think! The girl that they thought had it didn't! You have to read this book and find out who wins the competition or if Nadine's hoodie is gone forever!
Nancy Drew and the Clue Crew Double Take is an amazing book! First it teaches a lesson to never give up even when things get hard. For example, the main character, Nancy, was about to give up but she didn't because she knew how important it was to find the hoodie. Also, the author really shows the characters' feelings. When Nancy's friend, Bess, got angry, the author said, "she began typing, her fingers flying across the keyboard." Lastly, it also teaches kids to be caring. Specifically, Nancy knew her friend was sad because her hoodie was gone so Nancy offered to help. As you can see, Nancy Drew and the Clue Crew Double Take is an awesome book!
If you love mysteries you'll really enjoy reading Nancy Drew and the Clue Crew Double Take. Do you like detectives or solving something? I give this book five stars for some humorus parts, some serious parts, and it's a book that you can just sit and relax with. If you like competition and problem solving, then this book is really, really good for you. I highly suggest you read this book by Carolyn Keene because you can't put it down. It is detective fun!