Nancy Drew and the Clue Crew: Lights, Camera, Cats
Written by Carolyn Keene
Reviewed by Lia P. (age 8)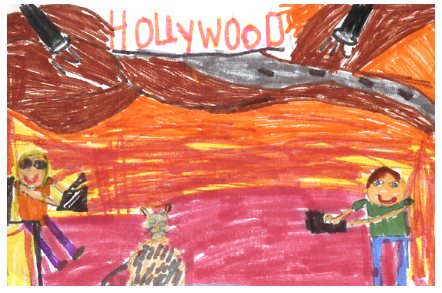 In Nancy Drew and the Clue Crew Lights, Camera ... Cats! you will notice that Mr. Drew is on a business trip to Thunderchickens Studios for a movie. In this book Nancy Drew and the Clue Crew go on a business trip with Mr. Drew to California. Mr. Drew goes on this business trip for a movie called the Aliens Next Door in California so he decided to make it a vacation. While on the vacation, Fluffingtion went missing. Will they find him?
I thought this book interesting because it is a mystery. To begin with the main star of the movie Fluffingtion went missing. I couldn't put the book down because I wanted to find out more clues. Such as Fluffingtion was out of the building and nobody knew. I also liked this book because they got to see a movie begin a filmed in front of them.
I believe this book would be perfect for kids in 3rd grade through 5th grade. The genre of this book is a mystery. This book might appeal to people who like the Nancy Drew book series. When Fluffingtion went missing in the story might interest readers who were wondering where Fluffingtion went. This book might be good for people who like mysteries.