Beezus and Ramona
Written by Beverly Cleary
Illustrated by Louis Darling
Reviewed by Dustin W. (age 11)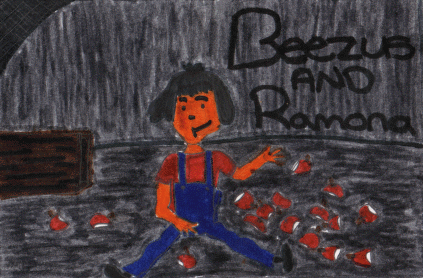 MOTHER! This is usually what you would hear in the Quimby household. Little Ramona has a habit of doing the most impossible things, which makes her older sister Beezus furious. Beezus will never forget all of the mischief Ramona has caused, especially the time Ramona bit into a crate of apples, taking a bite out of each one. You ought to see how much trouble Ramona gets into and how she solves her problems!
Beezus and Ramona was an excellent book. My favorite part was when Ramona invites all her little playmates to a party at her house, without her mom's permission. I like that part because it was hilarious. If you like this book, you'll enjoy the others in this series.
I would recommend this book to anyone from age six to twelve because it is funny and very realistic. I think it is reallistic because some people do have annoying little sisters like Ramona.