Waiting for the Magic
Written by Patricia MacLachlan
Reviewed by Haylee V. (age 9)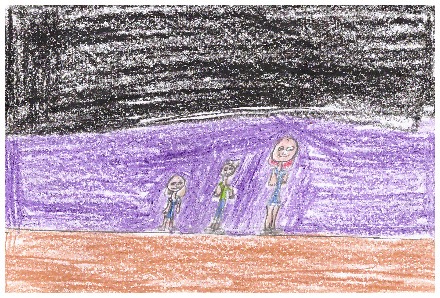 "Ruff Ruff!!" If you think you might enjoy a book about dogs that makes you happy and sad, then read "Waiting for the Magic" by Patricia MacLachlan.
In this story, there is a boy named William. William's father leaves his whole family. That part was very sad. The father never really wanted a dog or a pet. So when he left the family, William, Mom, and Elinor his little sister decided they all wanted a dog. They were so excited to have a pet, that instead of just one dog, they got four and a cat! The dog's names were Bitty, Bryn, Neo, and Grace. The cat's name was Luna. Then dad came home and was so surprised to see so many animals. But they all learned to work things out. Last, they all figured out that mom was going to have a baby!
This story reminded me a part of my life. It reminded me of my dad leaving me, and then coming back just like with William's dad. The character that I found most interesting was Elinor. I found Elinor the most interesting because she is so caring and it is cute that she dresses up her cat. Elinor reminded me of my little sister, Kennedy. She reminded me of her because they both dress up their animals.
Finally, I recommend this book for 7 to 12 year olds. This book is so good and sad at the same time. ENJOY!