Ramona and Her Mother
Written by Beverly Cleary
Reviewed by Nicole H. (age 8)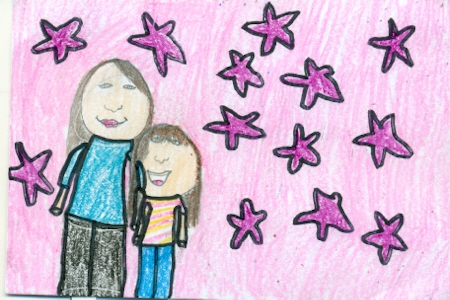 Ramona Quimby feels she is at an awkward age because she can't stay home by- herself after school when her mother is still at work. But she's not too big to play with Miss. Willa Jean. All she wants to do is twitch her nose and be her mother's little rabbit. Can she be her mother's little rabbit forever? Read this book to find out.
I thought the story was that Ramona was thoughtful because she played with Willa Jean. Ramona feels she can't do a lot of things when she is 7. I feel I can't do many things at 9 years old. For example, maybe when my dad is in the neighborhood working I can stay home by myself for a while. Ramona reminds me of my friend Emilia. Emilia is shy, 7 years old, and sometimes left out, like Ramona was.
I think all kids should read this book because it convinces you to do things that maybe you don't want to do, but may need to. Readers who enjoy reading funny books will enjoy this book. This book is part of a series. You may enjoy reading all the books in the Ramona series.