The Puppy Place Liberty
Written by Ellen Miles
Reviewed by Mia H. (age 9)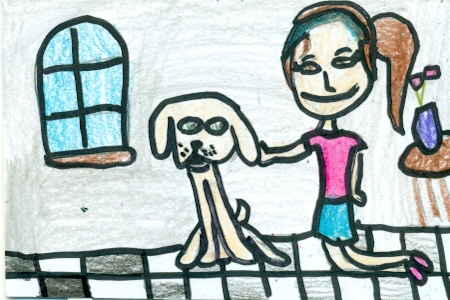 Lizzie finds a homeless dog named Liberty. Lizzy will do anything to get Liberty an owner. The owner is… sorry can't tell you unless you read the book! So go on an adventure with Lizzy and Liberty.
This story makes me feel happy, because when Liberty finds a home I feel warm inside. The story reminds me of when I adopted my kitten. I named her Cupcake. This brings back a memory when I read another book in the Puppy Place series called Lucky. They are very much alike. It makes me wonder, are they siblings?
I think that other kids should read this book because they might find this book magnificent when they figure out who Liberty's owner will be. I feel 2nd,3rd, and 4th graders would love this book because if they love dogs they will love this book for sure.