Eerie Elementary The School is Alive
Written by Jack Chabert
Reviewed by Marinho C. (age 9)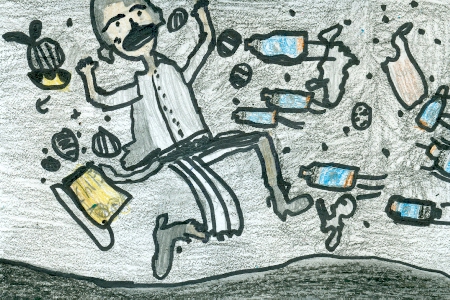 Have you read an Eerie Elementary book? If you did, you should know there is a mystery to solve. The school is alive and ready to eat students. Sam is the monitor who is protecting everyone in the school. Will Sam save the day?
I thought the character was not ready to fight, I saw the pictures and thought these pictures are interesting, I like the book because it's just right for me. My connection is Sam should have more training before fighting the evil school, and being not awkward at training. My favorite part is when Sam got trapped in the school. All alone, that made me feel exited and curious as to what would happen.
I think other kids above the age of 8 should read this book because they may like it. It is challenging. I think kids who enjoy adventure stories would also like this book. This book is part of a series and I recommend you read the series!