Cam Jansen and the Green School Mystery
Written by David A. Adler
Illustrated by Joy Allen
Reviewed by Julia B. (age 9)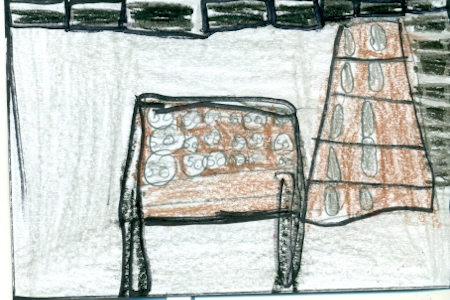 Have you ever wanted a photographic memory? In Cam Jansen books Cam has a photographic memory. Her awesome memory helps her remember clues to solve the mystery. Cam and her sidekick Eric are going green to help the environment. The whole school cleaned can and bottles to raise money for sky lights. When they opened the box the dimes were gone! What will happen next? You have to read the book to find out.
I like the story because it grabs my attention because I want to find the clues to solve the mystery. I also like Cam because she never gives up searching for the suspects. This book reminds me in my classroom helping the environment we recycle paper and plastic bottles. This is our class job. it helps keep harmful things out of the ground.
I think kids would like this book who are ages 6 to 10 because it is easy to read and the vocabulary is just right. The words are not too difficult and the length of the book is not too long. Any reader that loves mysteries would enjoy this book a lot. It is full of exciting suspects and interesting clues. It is a story about missing money and how Cam goes about solves the crime. You cannot miss this mystery.