Dork Diaries: Tales From A Not-So Graceful Ice Princess
Written by Rachel Renee Russell
Illustrated by Rachel Renee Russell
Reviewed by Haylee V. (age 9)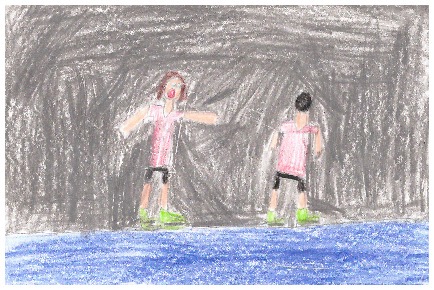 "AHHH!!" Do you like to ice skating and CRAZY adventures? Well then come join Nikki Maxwell in the book Dork Dairies: Not-So-Graceful-Ice-Princess by Rachel Renee Russell.
To begin with, this story is about a girl named Nikki. Nikki likes to write and draw in her diary. In gym class, Nikki's gym teacher said, "We will be starting to get ready for Holiday On Ice contest. Here are your T-shirts! HUSTLE! HUSTLE! You will also have to pick a charity with a group to skate for." Nikki had no clue what group to be in and what charity to skate for. And she didn't even know how to skate! She has two best friends and they all decide to raise money for an animal shelter that needs help. But she still doesn't know how to skate and has to deal with a bully that wants her to fail. She must deal with this problem and try to help the shelter, Fuzzy's Friends!
In addition, my favorite part was when Nikki got her own cell phone for Christmas. That was my favorite part because it was really nice that Nikki got her own cell phone since all girls want to have their own. Nikki reminded me of my friend Ava. Nikki reminded me of Ava because Ava always tries new things and so does Nikki in the book when she tries ice skating. This book is part of a series called The Dork Diaries. This one is like the other books because they always have Nikki in the book and Nikki and her friends always go on CRAZY adventures or have CRAZY problems.
In conclusion, this book is great for girls 7 through 10. It is great to read if you like CRAZY adventures. This book is ready for you!